Auto Windscreens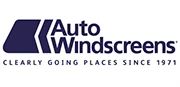 Auto Windscreens
Auto Windscreens is a leading UK vehicle glass repair and replacement provider that prides itself on delivering value and an excellent service to customers, insurance partners and fleets through its technical expertise and a high-quality customer journey. From its dedicated 24/7 contact centre, growing network of 70 service centres and 300-strong mobile fleet, the company provides a smooth and convenient claims experience. In 2021, Auto Windscreens achieved a score of 90.6 in the Institute of Customer Service's UK Customer Satisfaction Index and is rated Excellent with a Trustscore of 4.7* out of 5 on the independent review site Trustpilot. Auto Windscreens is proud to be a carbon neutral business. *as at April 2023.
VisionTrack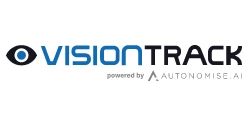 VisionTrack
VisionTrack is a leading global provider of AI video telematics and connected vehicle data. The company's unique approach is helping tackle some of the most complex challenges faced by the fleet, transport and insurance sectors, providing the operational insight, business intelligence and enriched vehicle data needed to make strategic mobility decisions.
VisionTrack is embracing the latest advances in AI, computer vision and machine learning to develop intelligent camera technology that is underpinned by its multi-award-winning IoT platform, Autonomise.ai. As a result, VisionTrack is transforming how vehicle operations approach road safety, claims management, duty of care, fleet compliance and operational risk.
VisionTrack is video telematics partner of choice for 21 insurance businesses and integrates with 90% of the UK's leading tracking providers, with over 270,000 camera devices deployed in the past five years. VisionTrack has also won over 30 industry awards in the past four years in recognition of its advanced and proven technology solutions.
Vision Vehicle Solutions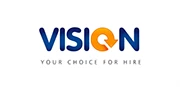 Vision Vehicle Solutions
Vision is an established provider of credit hire and comprehensive claims management services to motorists involved in road traffic accidents. With over 25 years' experience, Vision use their expertise in the motor claims industry and their diverse fleet of over 600 vehicles across seven satellite locations to provide a first class, nationwide service to their customers, from first point of contact to claim settlement. Vision's focus has always been to deliver the highest level of customer service both directly and through their business partners.

}